Get Food-Messy with These Foods
              We, humans, are always looking for new and creative ways of enjoying life and there is no better way to do it than eating and having sex. What if I told you there is a way you can combine the two to make life even more exciting? In the bedroom, of course. Getting food-messy in the bedroom has the potential to either make sex great or make it worse. That means you have to be careful about the kinds of food you bring to the bedroom and how to play with it. Additionally, you have to be prepared, both physically and psychologically, for the act to avoid making a mess of yourself or your partner. Luckily for you, we have prepared some foods you can get messy within the bedroom and how to go about it. Here is how to get food-messy with these foods in the bedroom.
Champagne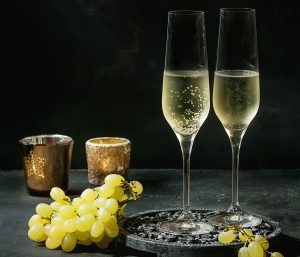 Yes, champagne! It is one of the symbols of romance and we can't stop popping it in weddings and parties. Champagne is one of the few drinks that can be poured into the human body without causing any serious harm. Additionally, it is safe to drink wine without the possibility of you getting super drunk. But before you spray it on your body or your other half's, make sure the body is clean so you can lick it off like an expert.
Strawberry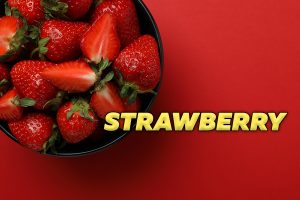 Another great food to get messy within the bedroom, strawberry has long been associated with romance. They're not only sweet but they're also cute, thus giving a romantic experience of a lifetime. However, you have to restrain yourself from eating them first because it might change your mood and spoil the fun. Instead, rub them on your hands and apply them to every spot that sends a chill down your spine. Most importantly, try to pair it with other foods such as cream to make it more exciting.
Cucumbers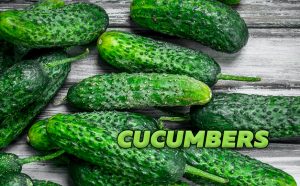 Cucumbers are great for having solo sex but can also be used for other purposes. These gigantic vegetables have a way of awakening your wildest sexual imaginations once you set your eyes on them. Always try to look for the biggest size you can manage, whether for anal sex or vaginal sex. The good thing about cucumbers is that they're very cheap compared to dildos, yet serve the same purposes. Apart from their impressive sizes and shape, cucumbers are also healthy as they contain certain levels of potassium, plus they are quite smooth and safe to use.
Chocolate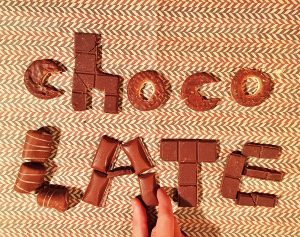 We couldn't leave chocolate out of this list for the simple reason that it is romantic, sweet, and addictive. Let no one lies to you that chocolate is a woman's thing: anyone can have fun with it in ways other than eating. And if you have to eat it, what other way is better than licking it off your body or your partner's? Your only worry is seeing it melt amidst the heat of romance and messing with everything else other than your body. By the way, chocolate can leave a very stubborn stain on anything it comes into contact with. So be ready to do some serious laundry works once the fun is over and your mood is reset to factory settings.
Ice Cream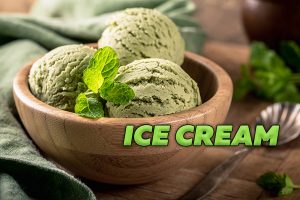 Ice cream and chocolate have many similarities and that makes it another candidate to get messy within the bedroom. Like in the case of chocolate, you don't have to start by eating ice cream. Because there is time for that when it finally melts. Instead, stick it on your body and draw any pattern that comes to your mind. You can also throw chunks of ice cream around and get messy with it. Most importantly, ensure you have the right flavor, one that you like, to make every moment memorable.
Bananas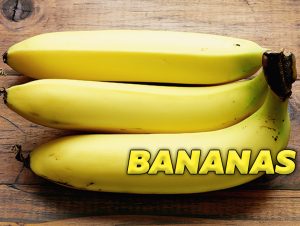 A banana is typically an impromptu penis you can insert anywhere you want, except your mouth in this case. Resisting the urge to put it in your mouth is the first step towards getting messy with it in the bedroom. If you don't want to use it as a penis, you can always pill it and apply it to your legs to prevent crumbs during sex. You can also apply bananas on your face and body for immense health benefits.
Cherries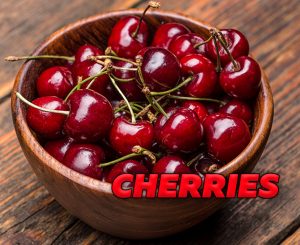 Have you ever tried to stick your tongue out and tie cherries around it? Well, if not, it is about time you tried it because it one hell of an experience. Cherries, like other foods we have talked about, are sweet and you may not resist the temptation to bite on them. However, the more you resist the urge, the more you can have fun with it.
Cheese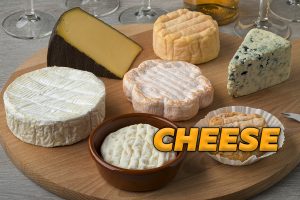 This kind of food is not only sweet but it can be used in several ways. Set the stage for a steamy sex experience. Closing your eyes and identifying the variety is one of the best ways to get food-messy with cheese in the bedroom. You don't have to worry about getting it wrong. Because you will always have a great time in the end and that is the main goal.
Sushi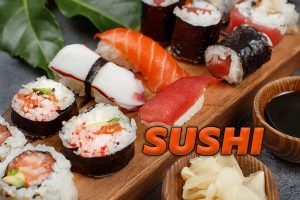 Sushi could have been number one but we know some people may have reservations about using it in the bedroom. For instance, some people would prefer putting a barrier between it and the body, but that tradition is outdated. Just arrange it on your partner's back and pick them, one after the other, with your mouth. Make sure to lick their skin as you pick the berries, and trust me, you will send goosebumps all over them.
Overall
                Overcoming fear is the first step towards messing with food in the bedroom as a precursor to great sex. If you're feeling intimidated or fearful about venturing into this kind of fun. You can always find inspiration from relevant clips and articles. Pros can try out other foods other than the ones we've listed above but starters can experiment with these to build their confidence. Make sure to go through our shop for more exciting and sexy items to have fun within the bedroom.