The holiday season has come early and everyone is rushing to grab themselves an item or two. However, this holiday season is going to be unique because people will spend more money online. We all know the reason behind that; the Covid menace which is right at our necks. Some people will be unlucky enough to spend their holidays in quarantine, isolation, or under a strict lockdown. Besides, most people are not comfortable with the fact that their accessibility to fresh to cool winter air is being limited by the mask. Adult Winter Shopping could be more discreetly doing this online.
When They Do the Most Shopping?
            If you have observed winter holiday trends keenly, you will notice that there are two groups of shoppers. The first is the early shoppers. This group does most of their shopping within the first two weeks of December. The second group shops after the second week of the same month, these are commonly referred to as last-minute shoppers. Surprisingly, the two groups usually end up purchasing entirely different kinds of products. We can't say for sure which of the two goes home with the lion's share, but we now there those who get a better version of a particular item than the rest.
              So then, when is the best time to shop? Our advice is that you should shop between the 13th and 16th day of December. Reason? To is too late for those who shop early and too early for those who shop late. That is when the stores are not as congested, and it is also when you can land on a new stock that might be a little more unique than those at the beginning of the month.
Must Read:: Trendy Adult Toys to buy this Winter 2021
Winter Holidays and Covid?
           2020's winter holidays will be celebrated differently from every other you can remember. These holidays come at unprecedented times when the Covid crisis is still ravaging countries with unforgiving brutality and causing havoc across the globe. For the first time in over a century, people will welcome Christmas, New Year's, and other holidays in quarantine or an isolation ward.
             You won't see as many friends and relatives in your home as usual. It Will be a 'you time', you and your partner of course. This is kind of a blessing in disguise. Sometimes people spend all their time and resources on people around them that they end up forgetting themselves. Not this time! You will have plenty of time to spend with yourself and your partner without worrying about a knock on the door. Even though most lockdowns have been lifted, people are still cautious to walk around unless it is very necessary.
What Adults Want?
            The fact that the virus is around doesn't mean the season's rituals are cast aside. As an adult, the winter season normally comes with unique demands tied to your emotions, and they must be met. If there is something you can't resist in this chilly month, it is a moment of intimacy with your better half or with yourself. Yes, sometimes the only perfect person you want to get intimate with is yourself.
               But there are bound to be many surprises during these winter holidays. Not even Santa, the master of surprises, knows what this season has in store for an average adult. However, we at MoyToys can make a few guesses here and there. Better still, we know the kind of things you will likely spend your money on.
Carts loaded with Sex Toys
            Sex is sweeter when it is could. Nobody argues against that. Winter comes with below or near zero temperature around these holidays. The thought of going outside to take a smoke is enough cold itself. So you and your partner decide to get something rolling between the sheets. But you are going to be in there longer than usual. You will probably run out of sex positions after a couple of rounds. Most importantly, you want to keep the flame burning. How are you going to keep the action going without straining a muscle or two? Sex toys!
           Sex toys come in handy when you and your partner are on the verge of losing the spark. It doesn't have to be a sophisticated toy, just something that will change the routine and bring more fun between the sheets. So you removed your sex toy from its packing and you find out that it is cold. That is some little problem right there, but you can get creative about it. What a genius would do is through the cold toy at their partner, let them warm it. It may sound selfish but that could just kick off a fresh round of intense foreplay between the two of you. I mean, you throw it to them, they throw it back. That should cause some friction and touch here and there. By the time the toy adjusts to the temperature inside the blanket, you two will be groping and licking.
             Then the time to use it arrives, finally. It's as soft/hard and warm as ever. Depending on the kind of toy you two will be using, the thrill may vary but the bottom line will be – magical. Here are some sex toys ideas for you during this winter shopping holiday.
Disposable Finger Fun Purp?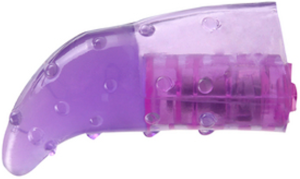 So you are looking for a breath-taking clit and nipple stimulation? Well, this toy might just be everything you need to get the job done. This product comes in a disposable after one-time use version to cater to your sexual needs during this winter holiday.
Finger Vibrators >> HERE <<
         Overcome the Covid blues by getting yourself or your partner close to an hour of intense pulsation down there with this toy. The finger sleeve is soft and gentle as well as hard when you need it to be. Its notable features include quality batteries, phthalate-free properties, and waterproof vibrations. Apart from the bedroom, Disposable Finger Fun Purp is also suitable for use on a road trip or at the workplace. Similar toys to look out for during this pandemic-ridden winter holidays include:
Spandex Hood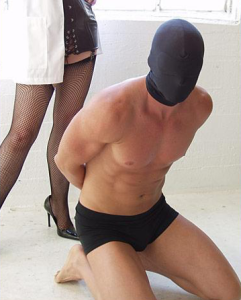 Made with a quality elastic and stretchy fabric, this hood also comes with a built-in blindfold. It is your ultimate go-to if you are looking to have a wild experience in the bedroom. Although winter holidays come with so much free time, this is also a period where most people are working from home.
Spandex HOOD Blindfold >> Buy It <<
           That you have a lot of time in your hands means you can treat your partner to a memorable experience with this spandex hood. This toy does not only remove some of your senses, but it will also heighten the remaining ones and create a tensed, yet thrilling sexual experience. It is breathable and comfortable, so you don't have to worry about suffocation.
Custom Toys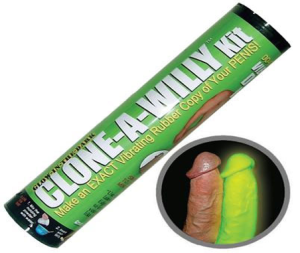 As mentioned, you are bound to have more than enough time on your hands during this season. While you may easily run out of options, without forgetting the unpredictable lockdowns, you will always have your brain around. Be creative with it and make yourself some cool stuff to play with. In our collection, there are toys you can clone to suit your needs. Are you having a difficult time finding that monster cock you think will give you is a thrilling sexual experience that comes with longer orgasms? Try out our:
Clone A Willy Glow in the Dark >> Buy It <<
              Designed by a doctor, this product comes with complete instructions that enable you to make a dick of your choice. This unique sex toy is both safe and perfectly mimics a real dick. The super realistic silicone is non-porous and is made from a propriety skin to give you unlimited pleasure.
Dos and Don'ts
              It is important to note that prices around this period are highly reduced. That means it is the perfect time to shop. Besides, there are plenty of discounts for you if you buy in bulk. As you hunt for presents during this winter holiday season, there are a few Dos and Don'ts you need to be aware of.
Don't spend what you have not earned.
Shop early.
Don't fall for fake promotions.
Avoid psychological shopping.
Remember the needy.
Final Words
           While many people may not spend as much time outdoors during this winter holidays, there are many options for them to ensure they enjoy every bit of the holidays. The Covid crisis may have drained you mentally, but this is the time to forget all that and concentrate on making yourself happy.